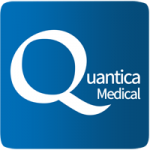 Consultant Psychiatrist in General Adult Psychiatry (Community)
Salary: £82,000 – £110,000 depending on experience
Quantica Medical are currently recruiting a full-time General Adult Psychiatrist on a substantive basis. You would be working in a community team based in High Wycombe.
The successful candidate will take a key role in the Department of General Adult Psychiatry, providing clinical leadership to the teams with which they will be working and supporting current and future service developments.
Benefits
 Work with a leading  trust in Psychiatry
 Research opportunities with the University of Oxford.
 Full Secretarial Support provided.
Requirements
Full GMC qualification
Specialist Register or be within six months of attaining Certificate of Completion of Training (CCT)
Relevant experience.
To find out more or apply for this role contact Isaac on 07732601147 or email Isaac.osobukola@quanticamedical.com